Star Wars na Disney, Hollywood Studios!!
Oi Pessoal,
Recebi esse release da Disney e estou compartilhando aqui com vocês!! Como falei anteriormente, vamos ter calma, as novidades dos parques da Disney estão só começando!! 🙂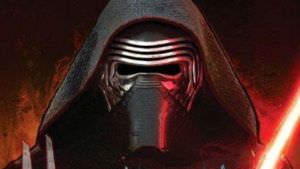 "A partir de fevereiro, Kylo Ren estará no Disney's Hollywood Studios.
Star Wars: O Despertar da Força rapidamente se tornou o filme de maior bilheteria na história dos Estados Unidos e, em breve, quem for ao Walt Disney World e à Disneyland poderá interagir com um dos mais arrepiantes personagens da saga, Kylo Ren.
Lá, os visitantes podem curtir diariamente as incríveis experiências inspiradas em Star Wars, como Star Tours: The Adventures Continue, Jedi Training: Trials of the Temple e a recém-lançada Star Wars Launch Bay, área em que é possível ficar cara a cara com heróis e vilões da saga.
A partir de fevereiro de 2016, uma visita a Star Wars Launch Bay no Disney's Hollywood Studios, na Flórida, ou na Disneyland, na Califórnia, vai transportar os fãs até a galáxia de Star Wars para um encontro com Kylo Ren na ponte de sua nave, a Star Destroyer da Primeira Ordem.
Como o mundo inteiro viu em Star Wars: O Despertar da Força, Kylo Ren é um guerreiro do lado negro da Força com um passado misterioso. Ele é um personagem forte e atua como líder da Primeira Ordem que tenta destruir a Nova República, a Resistência e o legado de Jedi.
A Star Wars Launch Bay foi criada para exibir e homenagear os personagens da saga em todos os tempos. Além de Kylo Ren, os visitantes também podem cruzar com uma tropa de Stormtroopers da Primeira Ordem ou com o heroico Wookiee, Chewbacca, escondido em uma base secreta da Resistência.
A Força despertou nos parques Disney com muitas novidades inspiradas em Star Wars para que os fãs da saga de grande sucesso no mundo inteiro possam viajar por essa galáxia não tão distante todos os dias.
As novas atrações ampliam ainda mais a presença de Star Wars na Disney, antecipando um pouco do que está por vir com a construção das novas áreas temáticas em Walt Disney World e na Disneyland."
Vamos aguardando todas as novidades, postarei aqui tudo o que eu ficar sabendo!! 😉
Beijos
Dani