Nova Disney Springs????
Alguns detalhes sobre as novidades do Disney Springs e algumas imagens foram divulgadas hoje!!
Faltando muito pouco para a sua abertura, uma coisa é inegável, todos os olhos estão voltados para o Town Center, o novo "bairro" do Disney Springs que tem como data de estreia nesse próximo domingo dia 15 de maio de 2016. Eu tive o privilegio de conferir algumas coisas em primeira mão no evento que participei e digo: Esse novo lugar é sensacional, totalmente diferente de tudo que já existe por lá!! 🙂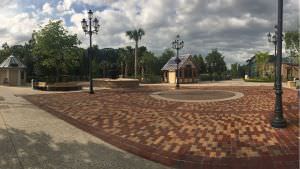 Muita coisa sobre esse novo lugar ainda está escondida" mas sabemos que novas lojas chegarão na nova Disney Springs, entre elas: ZARA, Under Armour e Sprinkles Cupcakes.
The Landing, a área que inclui o restaurante Morimoto Asia, The BOATHOUSE e a loja de chapéus Chapel Hats, também está ficando "interessante" vamos dizer assim!! Melhorias estão sendo realizadas no restaurante Portobello Country Italian Trattoria e a abertura do Paddlefish, que vai substituir Fulton's Crab House (o restaurante que era um barco), prevista para inaugurar no outono de 2016.
Com a remoção de várias paredes de construção, agora podemos ver o Disney Springs com outros olhos!!  Esse lago é lindo de morrer, no evento eu pude conferir e morri de catapora por não poder tirar nenhuma fotinho!! Certeza de que esse lugar será o cenário de muuuuuuitas fotos lindas !! 😉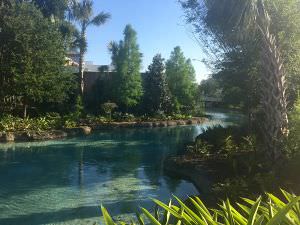 Waterworks: Uma nova característica de fonte de água, com cavalos esculpidos e aves, deixam essa fonte com um ar imponente. O som da água em cascata cria um oásis de paz, tornando esse, um ponto de descanso perfeito para os visitantes que passam por lá!! Essa fonte também nos foi mostrada em primeira mão e achei lindíssima!!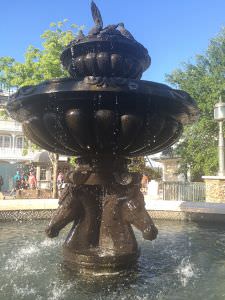 Savannah Bee Company contará com uma variedade de especialidades, todos os produtos naturais para o cuidado do corpo que vão desde o sabonete, loção labial e creme corporal serão encontrados aqui. A missão da empresa é fornecer o puro e delicioso mel. Essa loja será a única loja aberta para o varejo no estado da Florida!!
Filthy Rich, também abrindo no dia 15 de maio, vai mostrar joias de inspiração nos famosos. A loja é especializada em autênticas réplicas de joias e acessórios usados por celebridades que fizeram muito sucesso antigamente.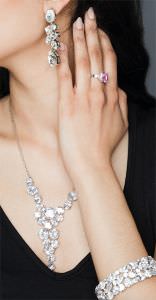 Bom, com tanta novidade legal, a nova Disney Springs vai contar como um dia de parque, isso quer dizer que, no planejamento da viagem, inclua no roteiro um dia inteiro para passear por lá!!
Domingo dia 15 de maio eu estarei lá para conferir e mostrar tudo pra vocês!!!
Nos encontramos por lá!!
Beijos a todos!!
Dani